Old Friends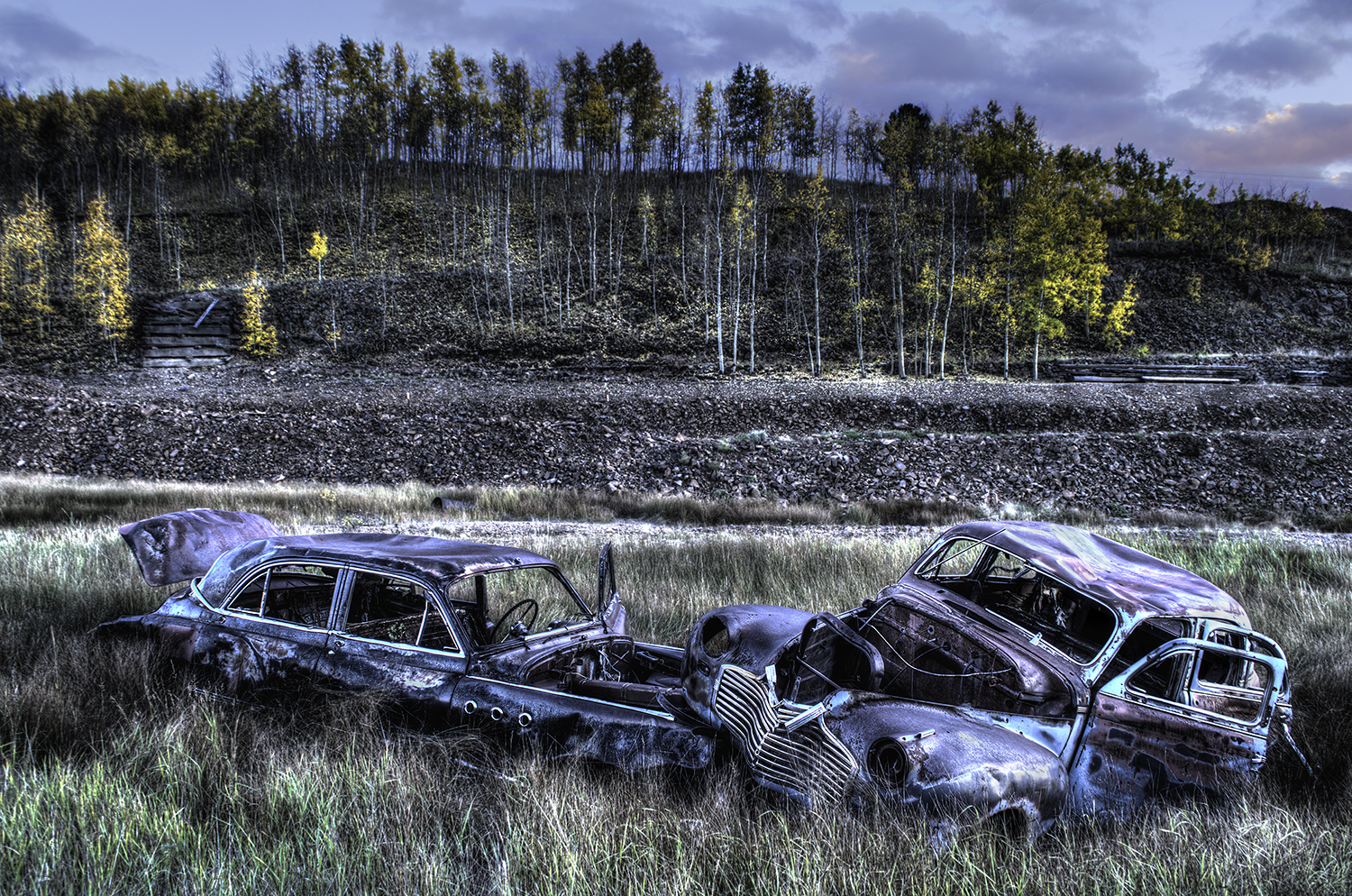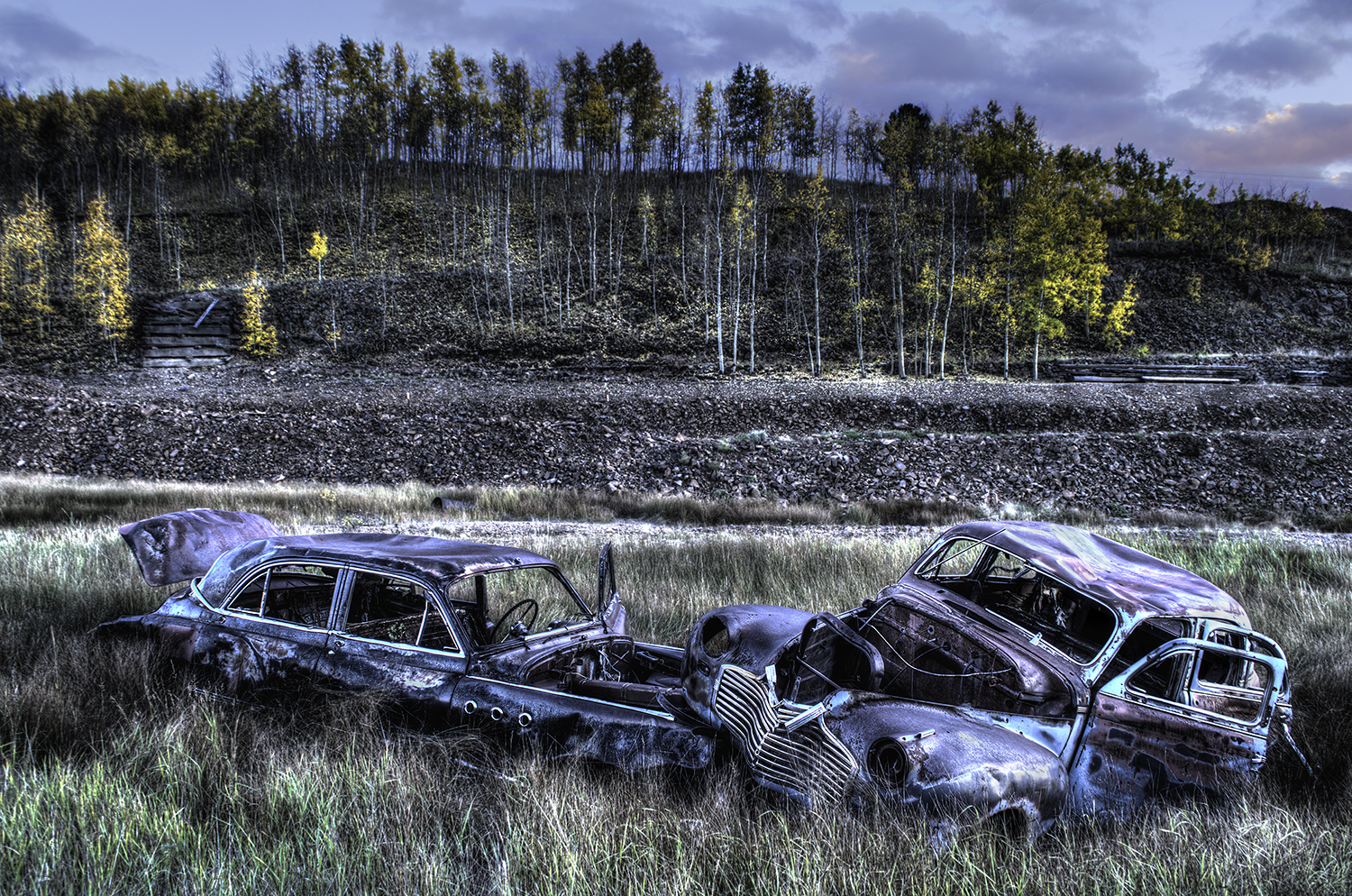 Old Friends
Two abandoned cars become a work of art in the Fall colors of Colorado.
While I was a steam train engineer this scene was often a favorite for passengers. I made several attempts to capture these cars and after several hours during different trips I had an image I was proud of.
Printed on metallic paper the colors really pop and catch the eye.